The benefits of

paperless microbiology and bacteriology


| | |
| --- | --- |
| | TDBactiLink middleware solution increases microbiology and bacteriology laboratories' productivity by tracking paperless workflows on a real electronic workbench, which brings other significant benefits such as, more efficiency, more traceability, an improved patient safety and shorter turnaround times. |

Full traceability
TDBactiLink middleware can significantly improve traceability at any levels (patient, request, sample, media, and colony) in order to meet the ISO 15189 requirements. It is even possible to customize the level of traceability for a given protocol.

Increased reliability
By standardizing their work methods, microbiology and bacteriology laboratories can not only avoid overlooking any steps and reduce protocol error rates but they also increase tests and results reliability.

Shorter turnaround time
TDBactiLink increases results reliability and reduces the turnaround time thanks to bidirectional interfaces with microbiology instruments, methods standardization, protocols, customizable real-time expert rules and more flexibility for the result entry.


TDBactiLink middleware has been designed with microbiologists, and the customizable result entry screen displays all the analytical process steps as the protocol in progress goes along. The protocol standardization provides the user with some guidance and reduces the risk of errors. The intuitive interface has been designed to facilitate users' daily tasks when it comes to negative result entry for example, thus, technicians can optimize their time and productivity, and focus on positive results that require their expertise.
Optimizing business practices and

laboratory efficiency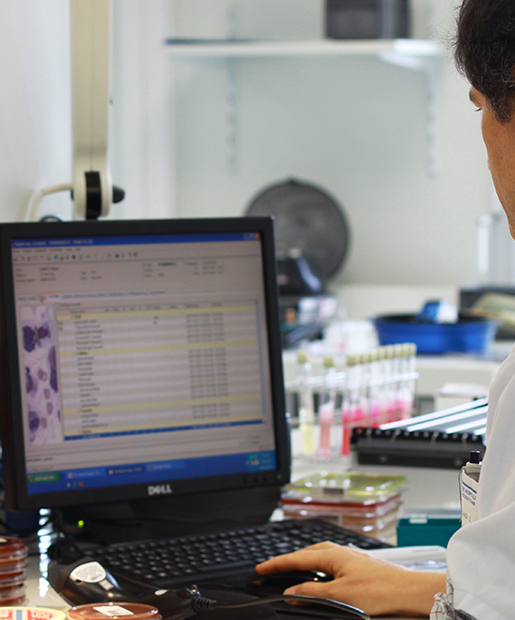 Optimized turnaround time
Real-time and rapid information access
View the screens in accordance with the analytical process in progress
Entry ergonomics adapted to the result type
Full traceability at all stages
Clinical review support tools
Improved reactivity thanks to email alerts
Control panel for the processes in progress
Counters and alerts defined for the epidemiology monitoring and customizable management of duplicates
Pre-set dictionaries and protocols for an easy and smooth start and deployment
Customizable expert rules
Customizable result entry